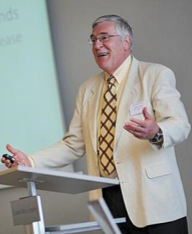 Professor emeritus Josef C. BRADA, PhD (Arizona State University)

Josef C. Brada is professor emeritus at Department of Economics from Arizona State University, President of the Society for the Study of Emerging Markets, and a foreign member of the Macedonian Academy of Sciences and Arts. Also, he is co-editor of Comparative Economic Studies and editor of Eastern European Economics.
As visiting professor, he collaborates with many universities in Europe, Asia, and United States. His expertise on international economics, macroeconomics, and economics of transition, contributed to his tremendous work as consultant to World Bank, OECD, United Nations, USAID, UNDP, and governments of Bolivia, the Czech Republic, Macedonia and the United States.
He published highly academic books, studies, and papers focused on comparative economic systems, transition economics, economic growth and international economics
(i.e. https://ideas.repec.org/e/pbr58.html).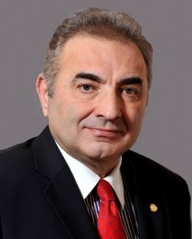 Professor Florin GEORGESCU, PhD (NBR First Deputy Governor)

Professor Florin Georgescu is Vice Chairman of the Board, and First Deputy Governor of the National Bank of Romania since 2004. He graduated the Faculty of Finance and Accounting from the Bucharest University of Economic Studies (1976), and he got a PhD in economics and was awarded the Doctor Honoris Causa degree by the National University of Political Studies, Public Administration of the Aurel Vlaicu University of Arad, as well as by the Bucharest University of Economic Studies. His professionalism was recognized through positions of public dignity as Deputy Prime Minister and Minister of Public Finance (November 1992 - December 1996 and May-December 2012), Deputy (1996-2000 and 2000-2004) (http://www.bnr.ro/NBR-First-Deputy-Governor-11513.aspx).
He has extensive research expertise on many topics such as banking system, regulation and supervision of the banking and financial sector, economic growth, ageing and income distribution (http://www.bnr.ro/Interviews-and-presentations-1574.aspx?fld_menu_name=Florin%20Georgescu).
Romania's economic and social development an essential objective of integration into the European Union